Important Update: A Message on COVID-19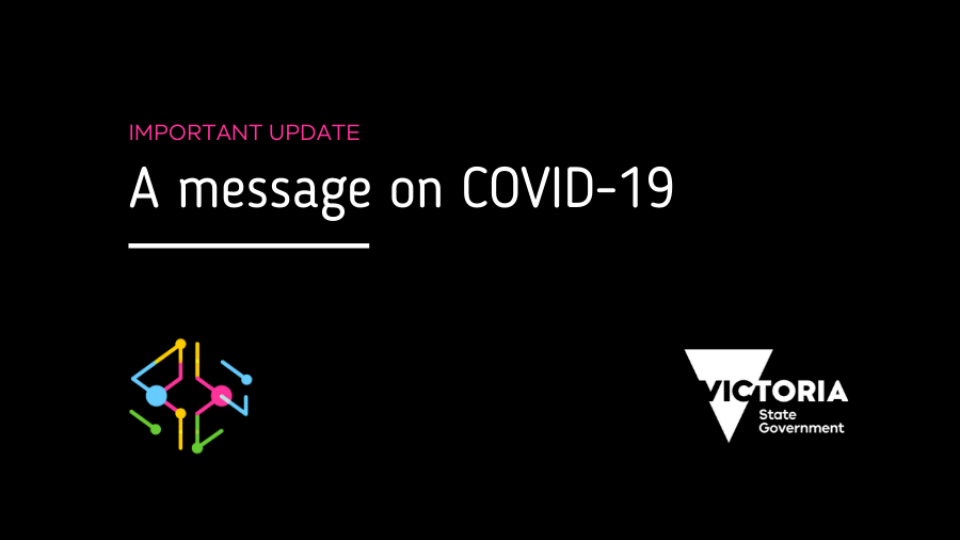 With the current COVID-19 situation, we wanted to take a moment to check in with our DIF community.
As digital innovators, entrepreneurs, tech professionals and educators, many of you have come together to help each other. It's inspiring to see your creative solutions to these unprecedented challenges. We will be sure to showcase this Victorian ingenuity over the coming months.
It can be tough to change the way we live and work. Transitioning to working remotely is a necessity - for your team and ours. Each of us is being asked to make sacrifices to save lives.
DIF is an initiative of the Victorian Government and our advice is clear. Stay home. Protect our health system. Save lives. Check the latest advice at the Victorian Government's coronavirus website: www.coronavirus.vic.gov.au
In the true spirit of innovation, we are committed to adapting to support our community virtually. Our team is working with some of our talented community members to redesign programs moving forward.
We will be sure to keep you posted and remember, you can always connect with us, we're just an email away!