Inside the DIF - 28 July 2020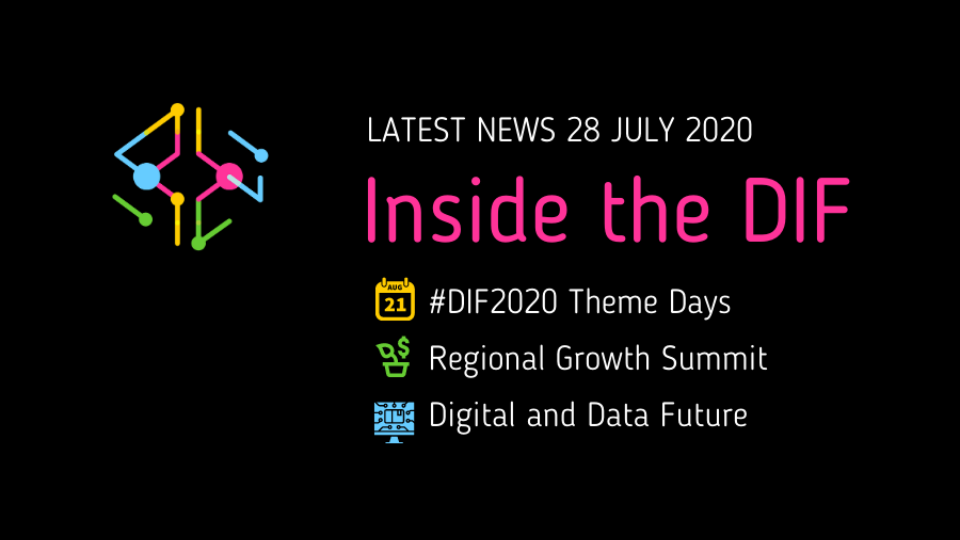 DIF2020 Program
We can all do with a little help navigating so we have created a daily program as we pivot the program to deliver our first fully online festival. Check out the themes and get ready for DIF2020. Still deciding when to have your event? Why not schedule your session on the day that will best showcase your talents!
The Regional Growth Summit - 03.09.2020
How to get your business to stand out
Are you a passionate and purpose-driven business owner who wants their business to stand out? Then the Regional Growth Summit is for you. Join and meet fellow regional, rural and outer metro business owners in these interactive sessions with networking opportunities. Participate in a marketing Masterclass or Workshop, or simply be inspired by stories of regional and rural Australian businesses.
This one-day virtual summit is based on the 25eight Group's 'teach, not tell' philosophy. It's where you can hear from other businesses who have used strategic thinking, technology and marketing as an enabler to create positive change in their business. If you're ready for inspiration combined with practical actions that you can implement immediately sign up now!
The Digital and Data Future - 27.08.2020
Economic Recovery post COVID-19
COVID19 has been the "wrecking-ball" that has crashed through the world economy. This crash has crystallised the value of digital and data in our new world. Charting a course in new markets, business models, operations, technology (automation, robotics and IoT) are essential for business' survival, growth and diversification. We will explore the challenges, opportunities and pathways in the new economy.
This half day event will feature key messages and speakers from the Victorian Government, a series of practical case studies of work completed through the North and West Melbourne Data Analytics Hub and a panel discussion featuring key executives from tech companies Empirics and Directed.
Now is time to jump at the opportunity to be part of the DIF2020 Festival with a few weeks to go get involved. Whether you're a returning or new event host there join this week's DIF Community Call the second last before we kick off. Still not sure? Book a quick 15-min DIF Event Idea Pitch chat or a 30-min DIF Event Deep Dive call with the DIFvic team to run through your ideas and let us know what support you need to successfully be part of this year's DIF2020 Festival.
Dates for your diary!
10 June - DIF2020 Festival Submissions Open
5 August - DIF2020 On Demand Submissions Open
12 August - Event Submissions Close to make launch program
21 August - DIF2020 Festival Opens
4 September - DIF2020 Festival Closes
21 October - DIF2020 On Demand Closes
Please register your account submit your event listings by the due dates