Podcasts give your ears something to think about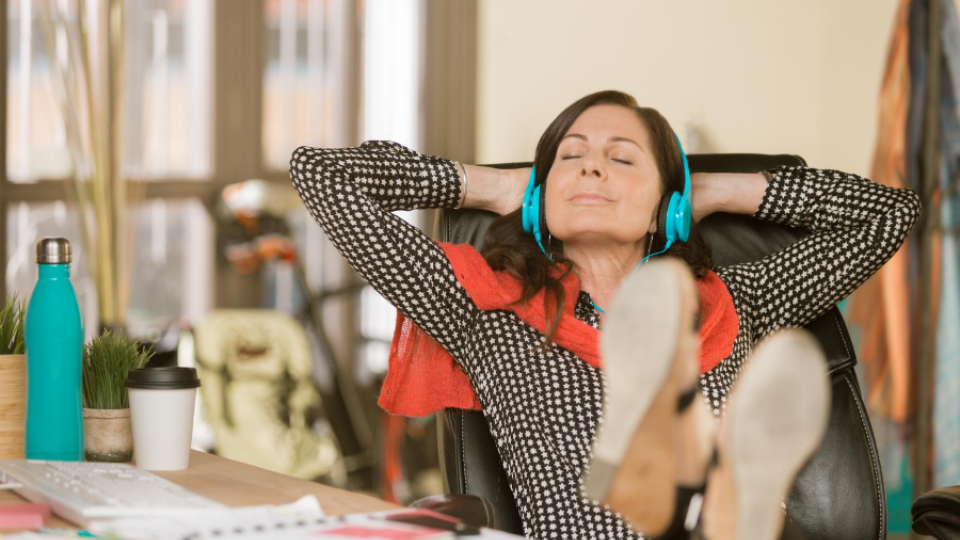 Spending so many hours in front of a screen in our new WFH world, sometimes it's good to give your eyes a break and your ears something to think about. There are some great podcasts that give an insight into how leading entrepreneurs in the tech sector got to where they are today. Here's a selection for your consideration.
Connecting you to the best entrepreneurs, investors and resources from around the world, Each week, Rohit Bhargava interviews successful entrepreneurs, investors and industry experts on how they got started, the strategies they used to succeed and their advice to current and future entrepreneurs. Started right here in Melbourne now ranked #3 on iTunes.
Ep121: Robert Bell (CEO – 86 400) on balance, feedback and smarter banking
Robert Bell, the CEO of 86 400. Rob has extensive leadership experience in financial services across Australia and Asia Pacific, with several senior leadership roles at ANZ including CEO positions at both ANZ Japan and ANZ Fiji. He is now the CEO of 86 400, Australia's first smartbank, building a smarter alternative to the Big Four banks.
Ep118: Cal Henderson (Co-founder & CTO – Slack) on pivots, product & the future
Cal Henderson, Co-founder & CTO of Slack, looks after the technology behind the growing platform. Slack is a team collaboration and communication tool that publicly listed on NYSE in 2019 and has a market cap of $18B (as of June 2020). Responsibility of products like Slack in how their products are used and what the future of work may look like in a post COVID world.
Expert advice, behind-the-scene secrets, interviews, tips and anecdotes to ensure your job-hunting is as simple as possible, leading to a rewarding career. Renata Bernarde helps you keep a finger on the pulse of the job market and get ready when an opportunity arises, you can hit the ground running – then this podcast is for you.
39. What leaders need to know. How to get business outcomes with diversity and inclusion - with D&I Expert Div Pillay. Div Pillay is a South African Indian, now Australian, who thrived despite and because of, the segregation based on race during apartheid. She got active and entrepreneurial in the community, whilst working in corporate HR driving affirmative action.
36. Australia and Me: A Conversation with Top 50 CMO Mohit Bhargava. Mohit Bhargava has held senior marketing roles in some of the most iconic Australian entertainment businesses and was recognized by his peers as one of the top 50 Chief Marketing Officers (CMO) in Australia two years in a row. He most recently was the CMO at Big4, a network of holiday parks located throughout Australia.
What can founders, teams, investors and fellow Melbourne entrepreneurs learn from their success and failures? Find out on Scale Up podcast by LaunchVic about startups and scaleups founded in Melbourne scaling to global success.
Season 3: Envato - founded in 2012 Discover what a lightning strike this company is and how it'll have a hand in so much of what we see, hear, watch and experience online.
Season 2: Redbubble - founded in 2006 as a three sided global artist marketplace with easy to use print on demand services. In 2016 Redbubble went public, listing on the ASX.
Season 1: Culture Amp - founded in 2012 to help medium to large companies scale and grow their culture. In 2018 they raised a $49 million Series C round.
The Flying Solo podcast is the show for those starting or growing a small business. Robert Gerrish and Lucy Kippist talk with inspiring soloists and expert guests on all things solo, micro and small business.
Episode 179. Karen Hollenbach
How to get the most of LinkedIn is just 10 minutes a day
In this episode of the Flying Solo podcast, Lucy Kippist interviews Karen Hollenbach, a LinkedIn expert and co-founder of Think Bespoke. According to Karen by focussing on just 5 main things we can get great results from LinkedIn in just 10 minutes a day.
Episode 174. Glen Carlson Pitch perfect and running laps to grow sales
In this show, we catch up with Glen Carlson from KPI and Dent Global. Glen loves his acronyms and after updating us on what's new in his world he shares the meaning of L.A.P.S. As you'll hear, it's pretty nifty.
What's your favourite podcast? Let us know.