DIF On Demand - time to hit replay!
11 August 2020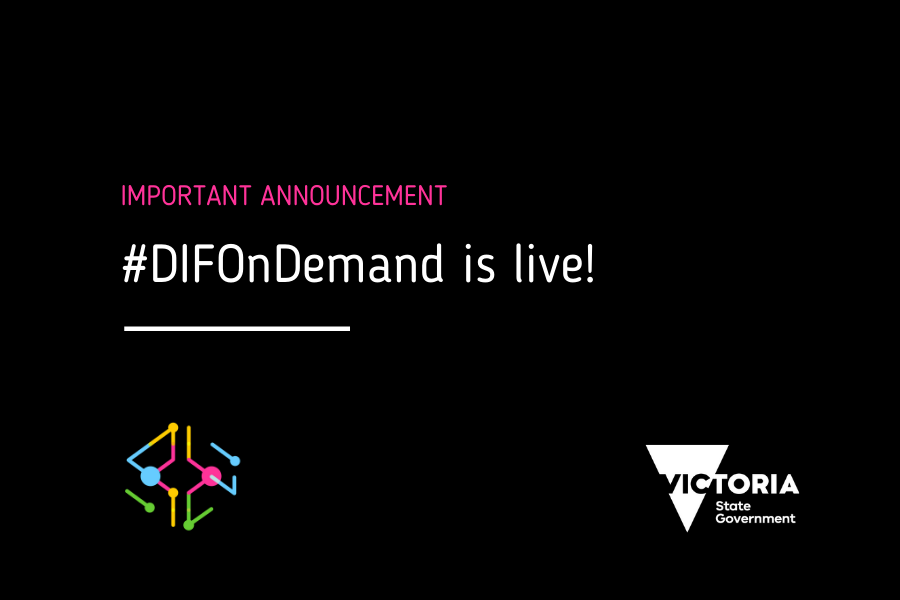 We're excited to announce this year we are offering On Demand events as part of the #DIF2020 virtual experience! The On Demand program will launch a catalogue of prerecorded events on the opening day and run for 2 months.
So what does this mean for you?
With the limitations of running events this year, showcasing past events is a great way to remain a part of the conversation. Maybe you've run recent webinars or panel discussions, or have any prerecorded content from your last big conference that relates to digital innovation - it's time to hit replay!
DIF On Demand will feature ACS, AIIA, AISA, Blockchain Australia, Digital AI Summit, LaunchVic, Pearcey Foundation and Startup Victoria - and you!
DIF On Demand also offers a unique opportunity to record your event and post it in advance, without having the stress of running a live event! The best way to do that, is to record your event in advance, edit it and upload it to YouTube and choose 'scheduled'.

Sounds great, what do I need to do?
All you need is your content on YouTube and the link. . . really, it's that simple! Simply head over to the DIF Online Events Hub register and
'Submit an Event'
You'll notice that there is a new section that says 'OnDemand Events', simply check that box and it will ask you to put in a YouTube Video URL.
Fill out the rest of the form and be sure to add in your organisations contact details in section #5 so people can connect with you!
Let's talk deadlines
#DIFOnDemand goes live on 21 August 2020 so we are requesting that all On Demand content is submitted by 17 August 2020.
We can't wait to see all the amazing events for #DIF2020. If you have any questions please feel free to email the team at digital.innovation@ecodev.vic.gov.au.