That's a wrap! Well, almost...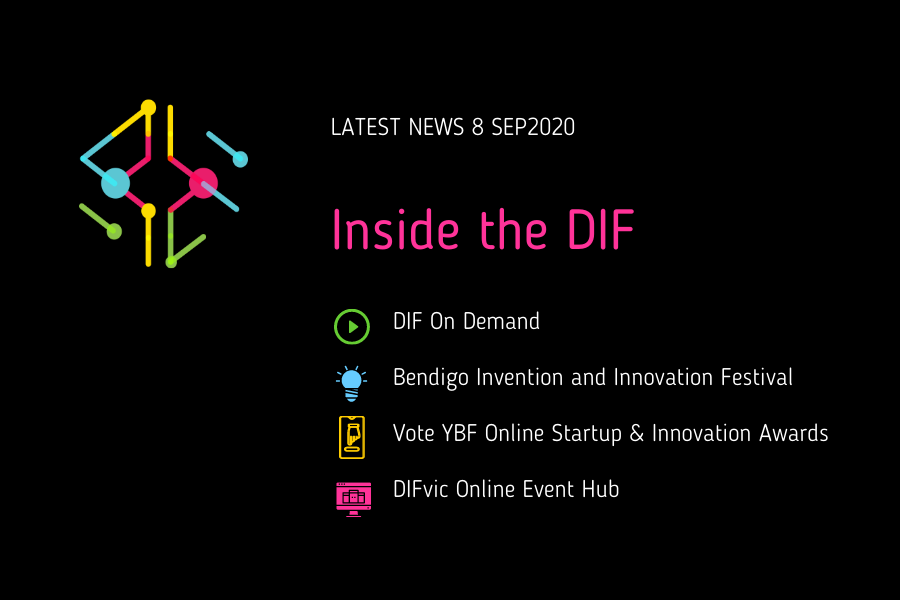 DIF2020 Festival may be officially over, but the DIFvic Online Event Hub still has lots on including DIF On Demand and upcoming events
DIF On Demand
Did you miss part of DIF2020 this year? Well you are in luck! There are over 80 On Demand events online and available for you to watch anytime until 31 Oct!
Featured On Demand Events


Strategies for Working with a Distributed Workforce
How to work with 'Business Un-usual'? How do you adapt and take advantage of tech? Hear about the future of the physical workplace, current and future impacts of rapid digital transformation, and what sorts of skills will be needed.
YBF: Shaping Australia's Future of Innovation
Online Startup & Innovation Awards
Hear from Australia's top centre of innovation for insight with foremost thought leaders and experts ahead of the official ceremony for the 2020 Online Startup & Innovation Awards on 16 Sep. Check out the finalists and remember to vote by 10 Sep to recognise and celebrate the startups, scaleups and global leaders that are innovating during the 2020 pandemic-induced crisis.
Upcoming Events