DIF2020 Festival connecting people and ideas
22 September 2020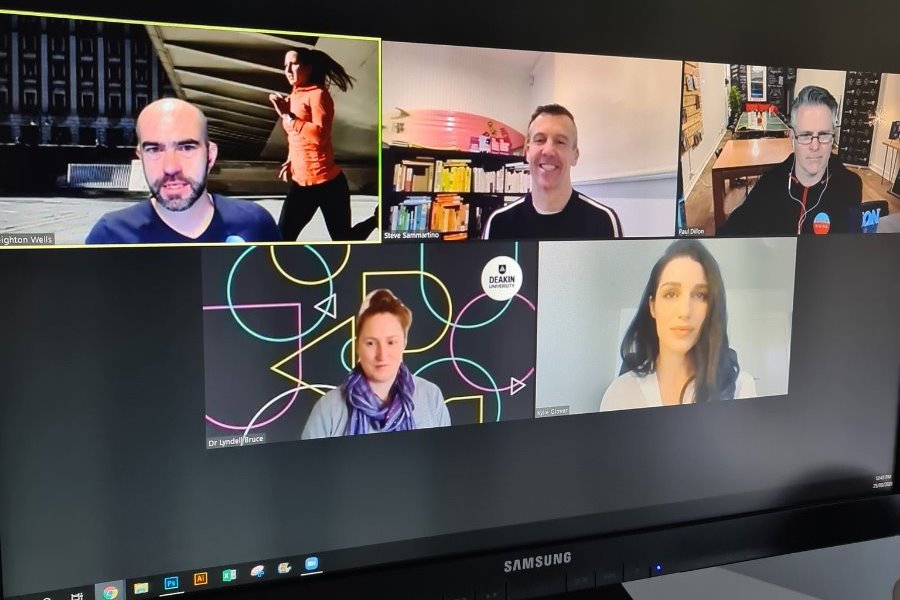 The 2020 Digital Innovation Festival bought a new spirit of optimism to Victorians who participated in hundreds of online events, webinars and activities, live and on-demand sessions via the DIF Online Event Hub which became the place for people to tune in across the state.
Without the usual constraints of location, thousands of Victorians, Australians and even attendees from overseas got involved across the two-week festival. The DIF2020 Festival saw Australia's leaders in innovation, YBF Ventures announce the inaugural 2020 Online Startup & Innovation Awards and thirty thousand people log in to review finalists and vote globally!
The Western Victoria Dairy Awards was delighted with the online format that allowed 3,000 views of their new YouTube channel. The Bendigo Invention and Innovation Festival saw over 4,000 session bookings as part of DIF2020. The state's north saw Swan Hill's Mallee Rising and Albury-Wodonga Innovation Showcase and Expo (AWISE) host multiple events for their communities and beyond.
Students actively engaged with DIF2020 with 450 joining a Tech Graduate Skills Expo livestream and 150 high school students tuning in to Wangaratta's Big Day In to learn from industry leaders.
The final day saw 50 STEM academy students from Wyndham College join the Scienceworks High School Hackathon to address the big question of "How might digital innovations support Victorians to adapt to change?" The panel below featured speakers from Museums Victoria, Microsoft, Bureau of Meteorology and the Pearcey Foundation explored loads of questions that can be viewed on demand.
DIF2020 offered opportunities for Victorians to lift their digital skills, learn about jobs of the future, and engage with technology such as AI and blockchain. Festival goers shared success stories, connected with innovators and entrepreneurs, and explored the potential for regional growth. Importantly they learnt about cyber security and privacy as they prepare themselves and their businesses for a rapidly changing digital future.
Key annual events returned embracing new virtual formats including the Future Work Summit, an AISA Cyber Security demonstration, The Pearcey Oration, Emerging Innovation Summit, The Churchill Club's Tech Trends Debate and NorthLink's North and West Melbourne Data Analytics Forum, and many more in the annual celebration of Victoria's digital and innovation ecosystem.
Regional Victoria's participation was at an all-time high, with people actively embracing the ease of online access. The Bendigo Invention and Innovation Festival celebrated 10 years of regional innovation with an optimistic look to the future of space, mining and manufacturing. The team at City of Bendigo stepped up with a full production to deliver #2020BIIF see pics below .
Gippsland's Binary Shift Conference, opened by the Minister for Innovation, Medical Research and Digital Economy, Jaala Pulford MP, was a huge success with international keynote agtech leaders SVG Ventures and local company PirateTV demonstrating how to add the entertainment factor into an online tech event. See below the Big Marker platform used for Binary Shift 2020.
Startups found support during DIF2020 with 650 entrepreneurs attending LaunchVic's new Ultimate Masterclass series. To look forward it's good to look back and for the 5th DIF Festival, sessions from Startup Victoria's 2018 Above All Human event were edited and offered exclusively as part of DIF On Demand until 21 October. Melbourne's flagship startup conference, with humanity at its heart reminds us of the innovative spirit that will lead Victoria into a prosperous digital future.
In a challenging year, DIF encouraged Victorians to think positively about our capabilities, our strengths and our future across all areas of technology.
Feature photo: Finding Balance in Business: Health and Wellbeing with Technology, by Regional Rising, held on 25 Augist 2020 and can be viewed on demand.