The DIF Feedback Loop is now open for you to have your say!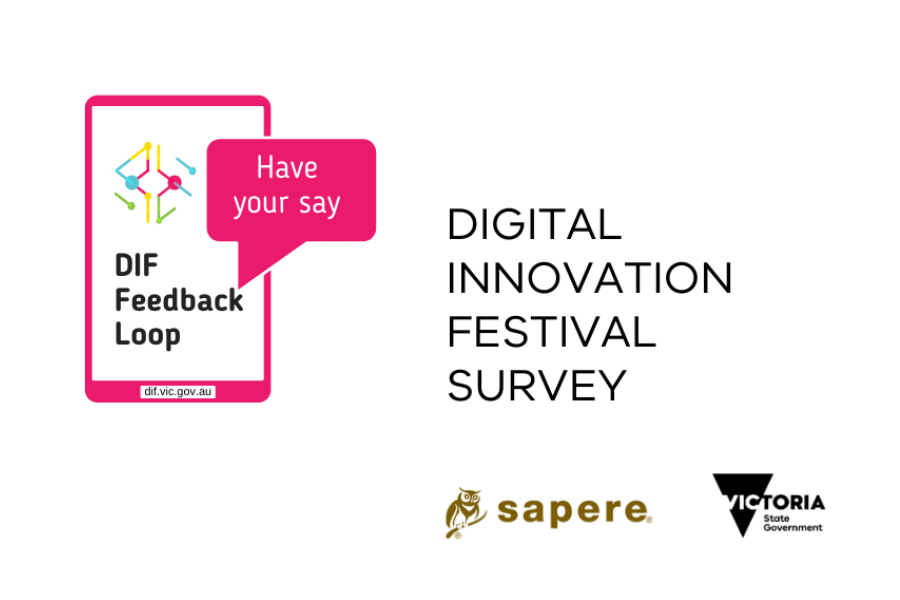 How has being part of the DIF made a difference for you, your business and community?
We want to hear from partners who were involved in not only this year's DIF2020 Festival but all of the past five.
Maybe you were an event host, speaker, sponsor or attendee. We know some of you can tick 'all of the above'. Everyone's invited to have their say on as part of the DIF Feedback Loop.
This is your opportunity to give feedback about your experience of attending events at the annual DIF Festival in August/September each year or via the DIF Online Event Hub.
The Digital Innovation Festival Survey will take up to 10 minutes to complete and will be open until Friday 18 December 2020.
Sapere Research Group has been engaged by the Victorian Government to undertake an independent review of the effectiveness and impact of the DIF Victoria program from 2016-2020.

The results of the survey will be used to shape future Victorian Government digital technology activities. Please be assured that any information you provide will only be used for the purpose of this evaluation.
If you have any questions please contact David Graham at Sapere Research Group or the DIF Victoria team by reply email.
Finally, a reminder to also come along to the final DIF Community Call for 2020 on 17 December on Zoom at 2 pm RSVP here.