Inside the DIF: Happy Holidays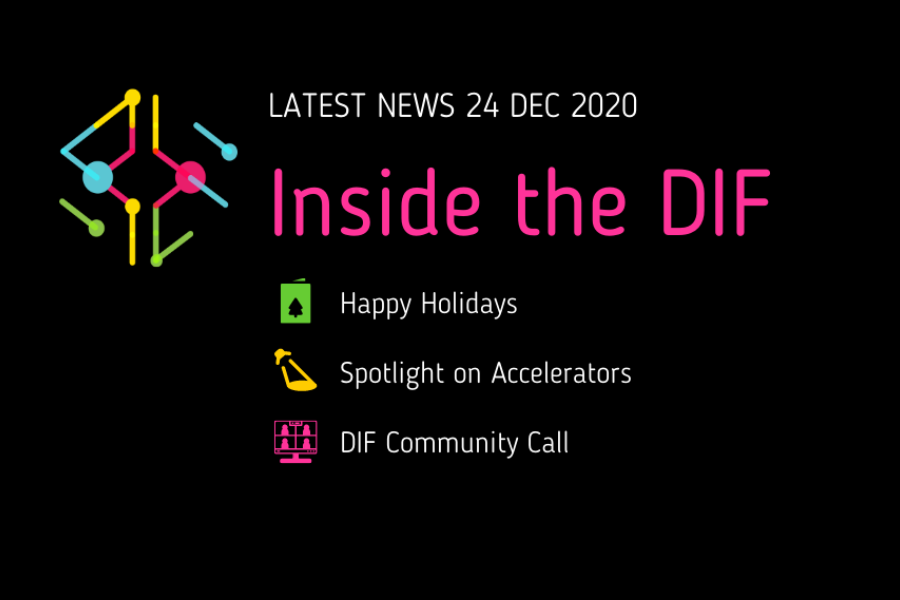 Well, this year of adapting and innovating in this new virtual world is almost done, and hopefully, you can take a well-earned break. We would like to take a moment to thank our community of innovators and network of partners who stepped up and made a difference this year.
The Digital Innovation Futures program continued to support Victorians to stay connected, share ideas and keep learning via the DIFvic Online Event Hub and the annual Digital innovation Festival reaching 60,000 people is a reflection of our vibrant digital economy. The DIF team wish you all a safe and happy 2021.
Spotlight on Accelerators
Over the summer break when your mind wanders to what 2021 could hold, and you start to formulate your side hustle into a new venture, check out what's already out there. The best way to find out what's new and exciting is to check out the pitches of those who took part in some of the great accelerators and incubators over the last year.


A celebration of the achievements of five Founders over the last six months of 2020 who set about solving the biggest challenges in the food and agtech sectors. Check out some of the latest emerging technology. If you'd like to join Australia's leading Food and Agtech Accelerator in 2021 register your interest here.
Eleven startups presented their ideas to solve agrifood industry problems and accelerates the development of the ecosystem. The winner will advance to the finals of the Global THRIVE Accelerator Program with an opportunity to be selected for the THRIVE VII Cohort in Silicon Valley in 2021. Find out more about SVG Ventures here.
Startmate Reimagined and Deconstructed their Demo Days fir this year's cohort, from Melbourne and in New Zealand, ranged from aerospace to real estate, law, SaaS, hardware, biotech and craft beer. Learn more about the Startmate experience from their alumn here.
Cohort 3 and 4 showcased 12 cyber security startups who completed the CyRise 3-month accelerator program funded by NTT and Deakin University. If you'd like to accelerate your world-class cybersecurity solution then apply for CyRise Cohort 5 now.
Catch up on the DIF Community Call
Throughout 2020 we have hosted DIF Community Calls to stay connected, share ideas and keep learning. It was an opportunity for our tech innovators and digital marketers to showcase their latest info or ideas on their event or a challenge the community can help with.
This final call you can hear from Elena Kelavera and Casey Bonacci about how their team of intrepid entrepreneurs took Binary Shift from Gippsland to global audiences this year. Carolyn Newall from WeTeachWell and Jordan Green from the Pearcey Foundation share their reflections on the moving their complete program online. Kelly Hutchinson wraps up DIF2020 by Numbers and bids a fond farewell to our DIF digital guru Harlan Wilkerson as she embarks on new ventures.
For now the DIF team will evaluate the past five years and plan for Victoria's digital innovation future!