Due to the coronavirus (COVID-19) face-to-face events may be moved online or cancelled at short notice. If you have questions about the status of an event, please contact the event organiser on the listing. The latest business information and support for coronavirus (COVID-19) is available at Business Victoria.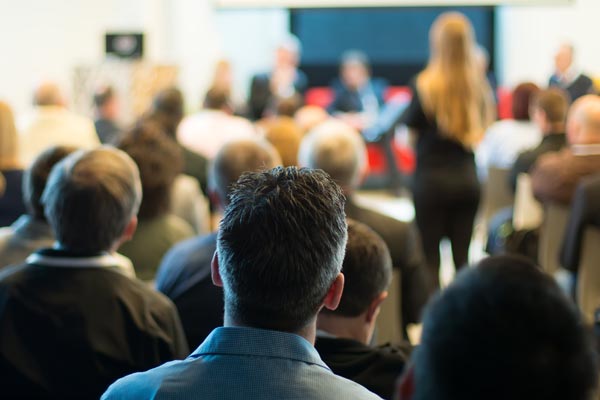 Deakin University Institute for Physical Activity and Nutrition (IPAN)
presents
Design and Data Visualisation for Knowledge Transfer
Tue 28th Apr 2020, 9:00 AM - 5:00 PM

Tower 2 Level 12/727 Collins St, Docklands VIC 3008
This course is designed to teach individuals ways to translate and present their work into
creative and compelling visualisations.

About this Event

Alana Pirrone, Design and Communications Coordinator at the Jack Brockhoff Child Health and Wellbeing Program, Melbourne University will present a one day workshop for IPAN staff.
Session 1: Introduction
A little introduction section about the course and the importance of knowledge translation. We also look at some good and bad examples different visualisations.
Session 2: PowerPoint
Problems with traditional PowerPoint presentations.
• 13 design rules for making PowerPoint presentations more engaging. Includes examples like using interactive programs to engage the audience and using colour and contrast to control audience focus.
• Why pictures and imagery are so important.
• How to crop and fade out images in PowerPoint.
• Explore colour harmonies, how to pick your colours, a little bit of colour theory. I list a number of useful online sites that assist with picking colour palettes.
Session 3: Infographics
What is data visualisation and how is it different to an infographic?
What makes a good data visualisation?
Process of thinking about and designing a data visualisation or infographic.
What is a Research Summary Infographic and what information do we need to include in it? (One of the activities in this session is designing their own research summary infographic).
Session 4: Chart types
This session looks at over 60 different chart types (with online examples) and what chart category they fit into. For example comparison, part-to-whole etc.
The activity for this session looks at an visualisation that I designed in 2013 that was published in an academic journal. I provide the participants with the data and they have to sketch a new design.
Session 5: Visual attributes
This is a shorter session that looks at a range of visual attributes for your visualisations. For example, using colour and contrast, annotations, icons etc.
The course also comes with
an 8 page handout which includes a chart type summary, design process summary, colour wheel, visual attributes summary and PowerPoint presentation guide.
full slide deck