Due to the coronavirus (COVID-19) face-to-face events may be moved online or cancelled at short notice. If you have questions about the status of an event, please contact the event organiser on the listing. The latest business information and support for coronavirus (COVID-19) is available at Business Victoria.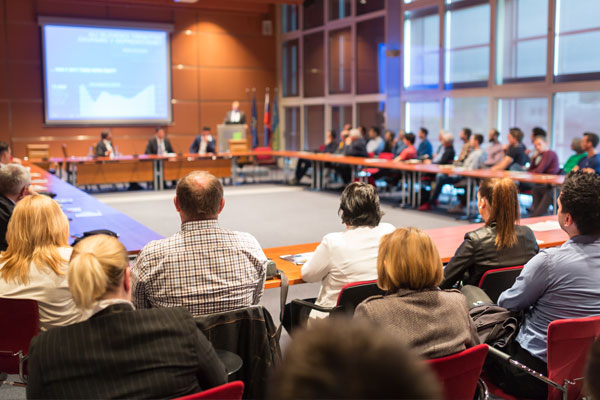 Healthcare 2030: preparing for a digital transformation
Tue 7th Apr 2020

25 Collins St, Melbourne VIC 3000
Australia's Healthcare sector must adapt and transform to embrace new technology and empower data to focus on prevention and improve access and equity of care.
Speakers
Sue MacLeman, Chair, MTP Connect

Event overview
Australia needs a new prescription for healthcare. A shift in focus to prevention and wellness, enabled by technology. To effectively tackle our most complex healthcare challenges, the sector must under-go a step change, embrace technology and empower data to support proactive intervention. 
Join CEDA and the Australian Academy of Technology and Engineering as we examine how in the next decade:

Data and digital technologies will help transition to electronic health records and "big data" predict population health trends;
AI and Healthcare: The growing use of smart devices, mobile health, telehealth, linked with digital records to help improve equity of access and care;
AI Enabled Devices and their healthcare application improving outcomes for disadvantaged and remote communities; and
The policy roadmap that will enable the transition to digital healthcare models and new technologies

Meet the keynote speaker
Sue MacLeman
Chair, MTP Connect

Sue MacLeman has more than 30 years' experience as a pharmaceutical, biotechnology and medical technology executive having held senior roles in corporate, medical, commercial and business development. Sue has also served as CEO and Board member of several ASX and NASDAQ listed companies in the pharmaceutical sector and is currently Chair of MTPConnect (MTPII-GC Ltd), Chair of Anatara Lifesciences Ltd (ASX:ANR), Tali Digital Ltd (ASX:TDI), Non-Executive Director of Palla Pharma Ltd (ASX:PAL), Non-Executive Director of Oventus Medical Ltd (ASX:OVN) and Non-Executive Director of veski. Sue is also appointed to several academic and government advisory committees. Her broad commercial experience is underpinned by graduate qualifications in pharmacy and post graduate qualifications in corporate governance, commercial law, business administration and marketing.

Supported by CEDA member

Major series
sponsor