Inside the DIF - 15 July 2020
15 July 2020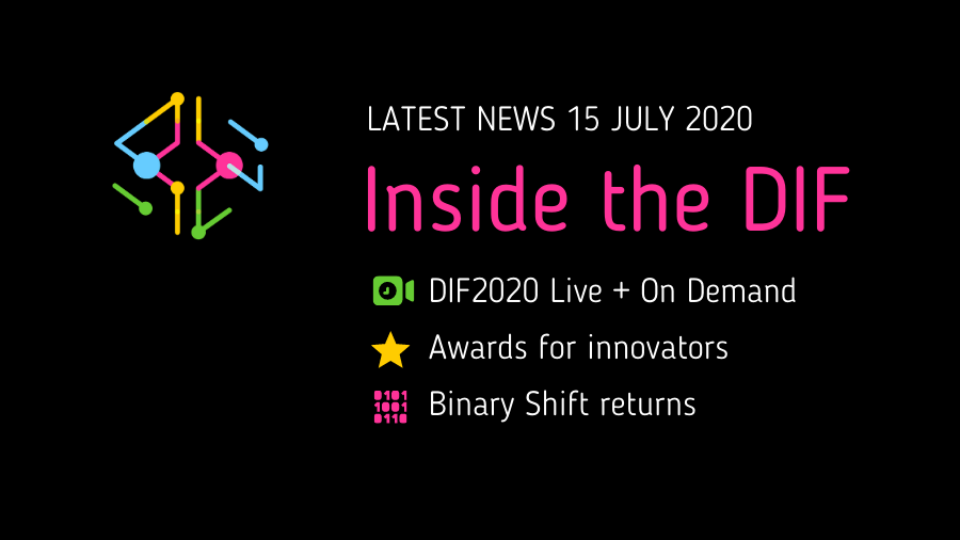 1 Festival 2 Ways
DIF2020 Live + On Demand
As the DIF2020 Festival moves online this year we have pivoted the program. The DIF2020 Live program will feature a daily calendar of events to engage in over the 2 weeks of the festival. The DIF2020 On Demand program will launch a catalogue of pre-recorded events on the opening day and run for 2 months.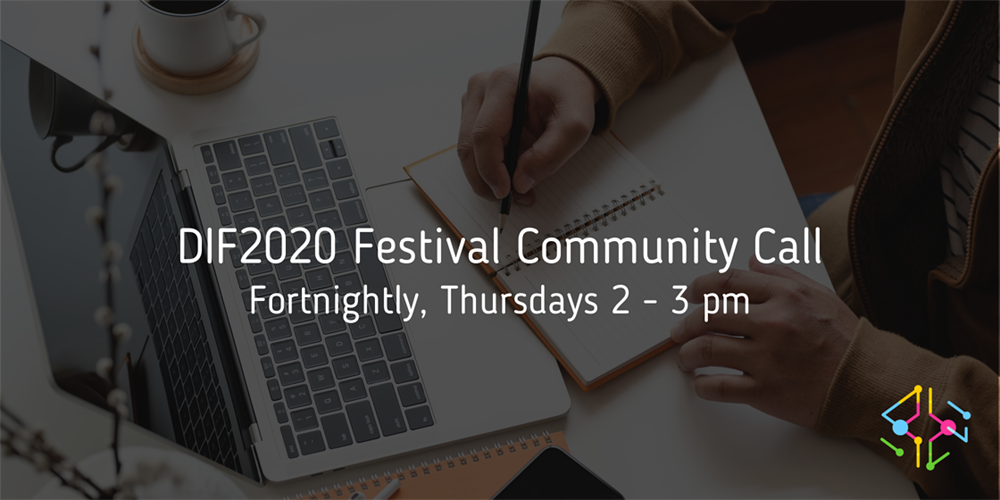 We believe this better responds to our audiences changing viewing habits and reduces pressure on our event partners. In the end it's all about staying connected, sharing ideas, keep on learning and showcasing Victorian digital innovation. The DIFvic Online Events Hub is where you can shortlist events and create your own personalised DIF2020 experience.
There are plenty of opportunities to be part of the DIF2020 Festival with six weeks to go now is the time to get involved. Whether you're a returning or new event host there join this week's DIF Community Call where we will cover the proposed festival schedule, priorities and cross-promotions. Or book a quick 15-min DIF Event Idea Pitch chat or a 30-min DIF Event Deep Dive call with the DIFvic team to run through your ideas and let us know what support you need to successfully be part of this year's DIF2020 Festival.

Feature Event: Binary Shift 2020
Regional Innovation Reimagined - 27.08.2020
Binary Shift 2020 is an interactive virtual summit bringing together regional innovators, thought leaders and business leaders. This year we're going global showcasing the future of regional growth and development across Australia and the world. Innovation starts with conversation and collaboration to tackle some of our biggest global challenges - climate change, energy transition, sustainable agriculture.
Binary Shift in 2020 removes the barriers between the speakers and the audience. Connect with other regional leaders, bring actionable innovation insights back to your organisation. Not just another Zoom meeting join us to discover the future of virtual events! Founded in 2017 Binary Shift is now Gippsland's premiere technology and innovation conference and a feature of the annual Digital Innovation Festival.
Are you making a difference? Nominate now!

iAwards 2020: The BIGGEST Pitch
The iAwards unearths, recognises and rewards excellence across the Australian digital ecosystem. Everyone can enter whether individuals, business or organisations. Simply deliver your BIGGEST pitch and showcase your innovation and how your solution makes a difference in people's lives. In times of challenge, innovation is even more critical.

Online Startup & Innovation Awards
The COVID-19 pandemic has changed the world as we know it and has presented us with many new challenges. YBF Ventures seeks to shine a light on the remarkable startups, scaleups and global leaders who are innovating, collaborating and striving towards positive solutions during the pandemic-induced crisis.

Dates for your diary!
10 June - DIF2020 Festival Submissions Open
5 August - DIF2020 On Demand Submissions Open
12 August - Event Submissions Close to make launch program
21 August - DIF2020 Festival Opens
4 September - DIF2020 Festival Closes
21 October - DIF2020 On Demand Closes
Please register your account submit your event listings by the due dates