People who make the DIF: Dr. Elena Kelareva, CEO, GippsTech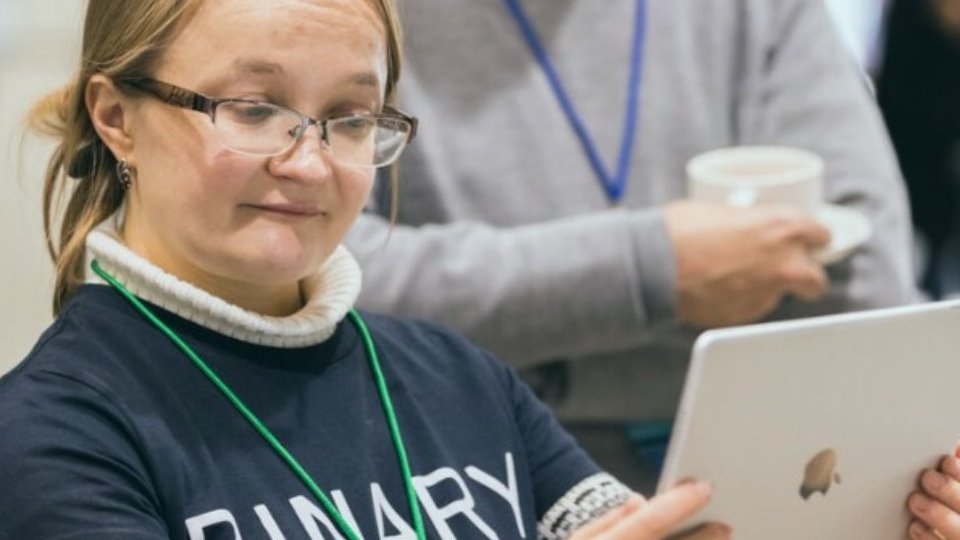 GippsTech's own Dr. Elena Kelareva is at the forefront of Gippsland's regional development and innovation. She firmly believes in connecting communities and businesses to world class information and technology, something which was previously only found in cities.
Elena holds a PhD in Computer Science from the Australian National University and has worked for over ten years in large-scale digital product and software development. Prior to starting GippsTech, she spent 3.5 years at Google as a Product Manager for the Google Maps Web APIs. In 2018 she was selected as one of 3 finalists for the Regional Development Victoria Leadership Innovation Award. Elena is also a mentor at the Melbourne Accelerator Program and has helped many startups and small businesses develop and execute their digital product concepts.
In 2017 she traded the hustle and bustle of the city for a regional lifestyle, and since then, she has been a frontier for many developments in the innovation and technology spaces.
What is Binary Shift and where was the idea born?
Binary Shift started in 2017 with myself and 2 other Gippsland business owners. At the time, there was limited information and events specific to technology, startups, and innovation for local audiences. We realised that there was a big need for something which could tackle these important issues, and provide support and networking opportunities to businesses in the area, so we put together the first Binary Shift conference on 8 weeks notice. We ended up with 60 attendees and 13 great speakers, so it has since turned into an annual event which continues to grow and evolve each year.
What are some of the key things the conference serves to achieve?
One of the biggest challenges we seek to break through is centred around the myths of innovation and its meaning. Many business owners are thought to believe that innovation is some kind of magic pill, or that it should only be thought about when you have the time. However, innovation encompasses a host of real world, practical skills which can be learned by anyone.
Change is occurring at a terrifying rate right now, so the conference serves to help businesses learn how they can adapt, evolve, and change when it counts so that they can continue to survive and thrive.
Why is digital innovation so important in today's landscape?
Innovation is more than just adjusting your business to sell online. It could be appealing to new audiences and customer groups, changing your branding and messaging to align with new ideas and trends, launching new products or services, or developing your business to better serve the current market.
The global pandemic has dramatically accelerated the need for innovation and digital technology. There are more new opportunities out there than most business owners probably realise, however, it's critical for them to gain these new skills fast so that they can succeed.
Innovation encompasses a host of real world, practical skills which can be learned by anyone.
Why do you believe regional education and development is so important today?
We are seeing already that more people in Australia are moving from cities and into regional areas. This trend will likely continue to rise post COVID-19 as people are choosing lifestyle and remote working over fast-paced city jobs.
Regions are the future of Australia, and they need better access to information around innovation, digitisation, and climate change as these areas are most impacted by societal shifts.
Who is involved in the Binary Shift team?
Binary Shift is run by a not-for-profit board, including community members such as myself, Leanne Williams, CEO of West Gippsland Libraries, Shaun Inguanzo, a marketing and communications specialist, and Casey Bonacci, event manager and owner of Casey Bonacci events. We have also teamed up with Pirate TV, a virtual event production team who are highly experienced in producing innovative and captivating online events.
Binary Shift is run by a not-for-profit board who are all passionate about regional communities and innovation.
What made you decide to go ahead with running a virtual conference, as opposed to postponing the event?
Firstly, we believe there is a significant need for the insights and information people will learn from attending the conference. Secondly, we see this as a great opportunity to connect regional areas across Australia, as they are all struggling with similar issues. Going virtual breaks down barriers and makes it very easy to connect and collaborate with other like-minded business owners, wherever they are in Australia.
Binary Shift isn't just a series of webinars, but instead an interactive and engaging event that allows people to help shape conversations around innovation and adapting to crisis. Being that the need is so timely right now, we want to show businesses that innovation and technology is what is going to help them, both now and in the future.
What kind of person or business would benefit from attending the Binary Shift?
Regional business owners and leaders who want inspiration and ideas for how they can adapt their own business in order to survive challenging times and prepare for the future.
Government leaders who want to develop a better understanding of how they can support businesses in their area will also benefit from attending the conference.
How can someone purchase a ticket to this year's virtual conference?
Tickets can be purchased via binaryshift.io
General Admission tickets are available, as are Community Pass tickets, which allow up to 20 people to live stream and join the conference remotely.
Would you like to learn more about Binary Shift 2020?
Are you ready to learn the key skills around innovation, and how you can evolve and adapt your business?
This article was first published on GippsTech on 30 July 2020